Humbug Farm

Heirloom Blankets & Comforters

The Warm Woolens Co-op was formed to provide high quality blankets made from high quality wool.  The Co-op has about 15 farms.  We have sent wool to MacAusland's in Prince Edward Island and were very pleased with the results.  However, we voted to find a mill that was an American owned mill and now we send our washed high quality wool  to a mill in Massachusetts. We are very pleased to be working with this mill.  The blankets are extremely well made, and with proper care, should last for generations.

Our blankets are custom spun for us on antique looms.   We use only natural colored wool that has been gently hand washed to remove the excess lanolin.  No sulfuric acid has been used to dissolve vegetable matter (hay and straw).  We simply pick the best parts of the wool for our blankets.

You can machine or hand wash these blankets.  Personally, I prefer to machine wash them in a top loading washer.  I use cold water wash, cold water rinse on the Delicate Cycle.  Line dry.  Do not use your dryer to dry the blanket as it will shrink it.  I've never washed one in a front loading washing machine so I don't know if it works for washing these blankets.

My preferred wool washing product is Kookaburra Wool Wash.  It has tea tree oil in it which is a fungicide and miticide; great for those with allergies or asthma.  Runner up is Dr. Bronner's Liquid Castile Soap.  Available at Walmart, many pharmacies and in the pharmacy section of some grocery stores.

Blanket Sizes & Prices:






Baby  



  45x45       $60





Throw 



45x60


$85





Twin




72x90


$140





Full/Double

80x90

  $155





Queen



90x90       $195





King           

90x108     $235
I accept the following for payment:  Paypal and Personal Checks. 

If using a personal check, item won't be shipped until check clears.

Please contact me to verify that I have enough stock for your order. 

Please note that these blankets are very limited edition.  The pattern changes each year.  Less than a hundred are made of each pattern so you are truly receiving a one of a kind heirloom blanket.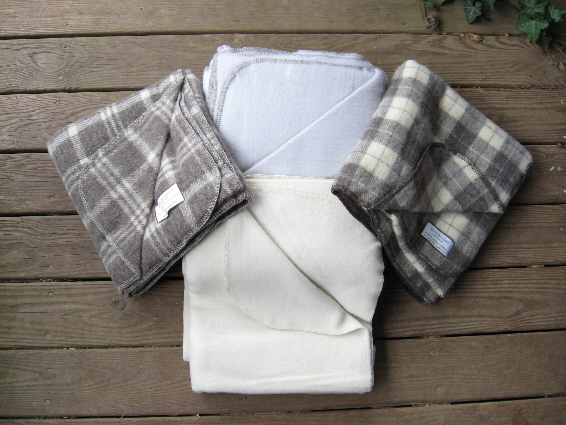 The blankets listed below are what is left after pre-orders were filled.

All prices include shipping.

Sold out of most blankets via pre-sells, limited number of throws are left.

Wool Filled Comforters

King Size 90 x 108  $250 includes shipping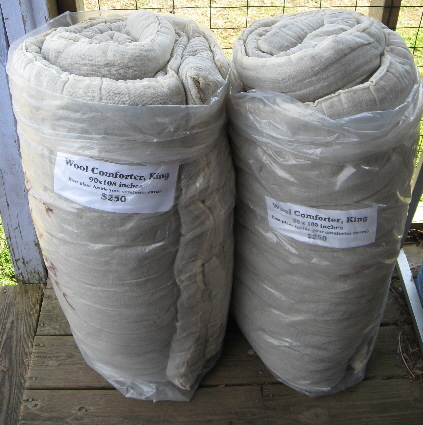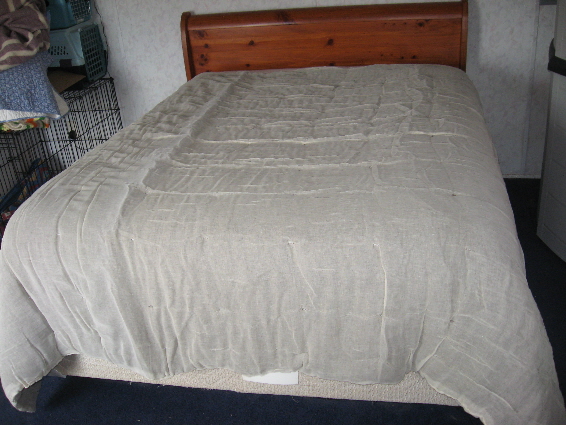 King sized wool filled comforters.  Lightweight and ready to be placed in your duvet cover.  King size comforter is pictured on a queen size bed.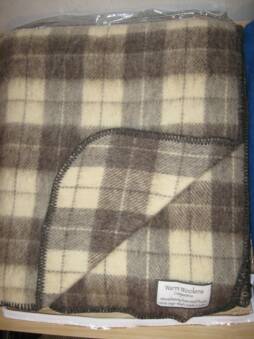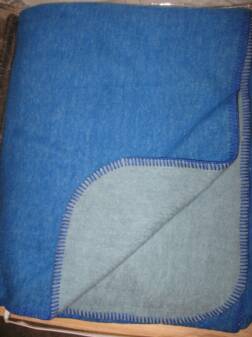 Throws only

$85 each

about 42 x 62 inches

Machine washable, line dry

Traditional plaid on the left

Royal blue with reverse side cadet blue (blue gray) on the right