For years, I collected my wool but did nothing with it.  Then I got the bug and started making hand crafted items with my own wool.  I take pride in making a quality product with the wool from my very own flock of high quality sheep.

I learned how to weave shawls on a Tri Loom. Then I taught myself crochet and now crochet the occasional afghan.  I also quilt wool filled lap throws in a variety of patterns and colors to suit the discriminating buyer.

Then I decided I needed to learn yet another craft and taught myself to make some wonderful goat milk soap.

Below are some samples of my work:  please click on any link to see more products.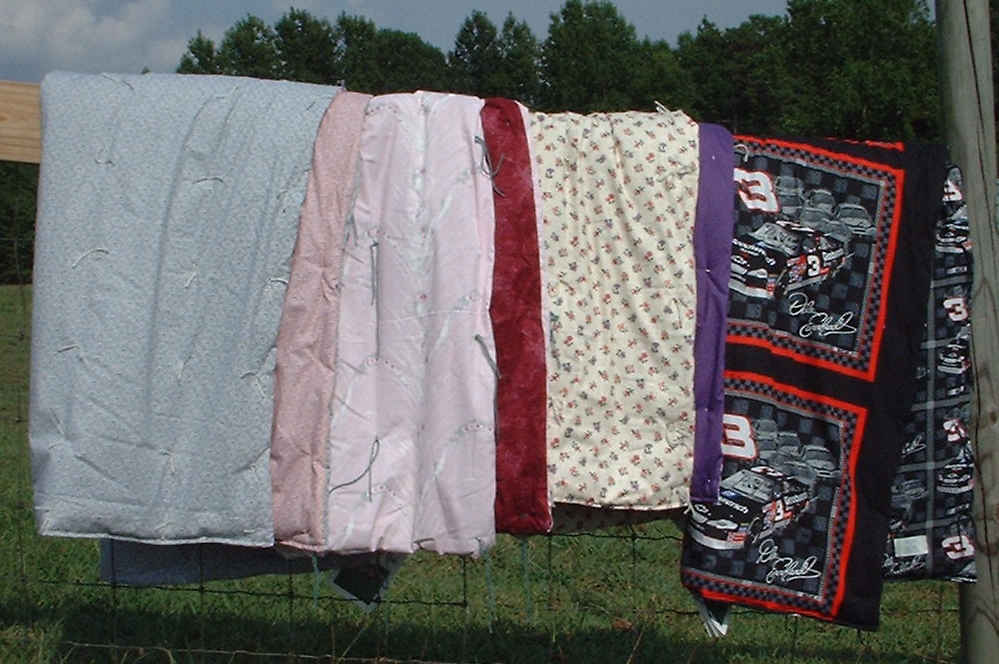 Humbug Farm

Holly Springs, NC 27540

Kate Shirley, Shepherd

Ph. (919) 557-0471       email: Kate@humbugfarm.com